Peter Sikking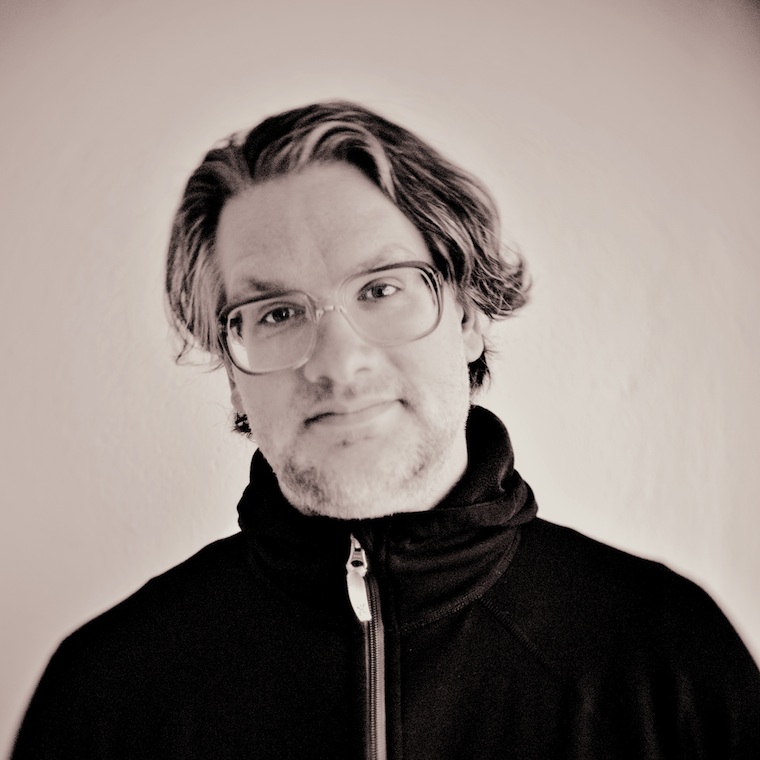 Peter Sikking is an experienced interaction architect. He unabashedly puts shipping great products at the centre of his design practice. He is known for his work for Google, Nokia, the Metapolator & GIMP open source projects, and startups.
Peter is sought out by executives who have no use for average results. With a design‐led process he shapes the success they are after. He also collaborates with ambitious product makers, bridging the void between their vision and their engineers.
Peter designs interaction for creatives. With deep insight into how these masters work, he creates tools that deliver the power and freedom to create. He also designs solutions with a wide impact on society. Peter brings focus to problems of near‐wicked complexity and delivers solution frameworks that allow his clients to design, execute and ship.
Peter designs for global use. Increasingly his projects have a clear, sometimes even exclusive, focus on emerging and developing countries.
Peter teaches, mentors, writes and lectures. He enjoys working with small teams in an international setting, but also the fact that his work can be found on half a billion mobiles and creates billion‐dollar revenues.
What is Peter up to? See his /now page.
get in touch: email · blog · twitter
man + machine interface works
Peter is an interaction architect. He founded his studio m+mi works at the start of 2003, after having mastered his trade for ten years in four countries. He built his studio's reputation by designing a series of highly successful mobile apps for Nokia. These found their way onto more than half a billion phones.
During the early years, Peter distilled and formulated the methods that m+mi works uses to structure design processes. These base vital interaction design decisions on value creation and the concrete needs of clients.
selected clients
Google, Nokia, BMW, O2, Vodafone, Sprint, Glyphs, Metapolator and the Linux Foundation.
Over the years many firms have asked Peter to (re‑)design a wide spectrum of products and services. As a rule, the results set a new benchmark in the client's industry. They shipped on platforms ranging from traditional (mobile, web, desktop) to emerging (application in browser, IoT devices).
A new frontier opened when Peter started to get asked to lead the (re)design of platform interaction (mobile, IoT). This is now a m+mi works speciality; when organisations are overwhelmed by the task of dealing with everything, Peter delivers the strategy and the vital components that make it feasible to ship it.
These days, the following three themes can be discerned in Peter's practice—
interaction for creatives
Painting; illustration; photo editing; graphic arts; font design; film making. For many years Peter has served the masters in these fields through design of tools and services. He enjoys researching new areas of creative arts & crafts; thoroughly understanding their activity and raison d'etre; while building on his pooled experience.
Seeing a jolt go through a creative field, when a tool he's designed for it is released, is something Peter enjoys even more. Supporting the creative flow, the speed, precision and freedom masters need; tearing down old cruft—these are the bread and butter of his design practise.
If you produce tools for creatives, whether software or hardware (recording studio console, anyone?), then it pays to » get in touch.
solutions with a wide impact on society
Infrastructure; things everyone uses, every day; products and services with tens, if not hundreds, of millions of users. These are solutions with a wide impact on society that Peter has designed. Although by nature the topic and/or technology may be unsexy, he has a blast working on these projects.
Taking what looks, to everyone involved, to be a problem of endless complexity and cutting it down to manageable proportions in a very short time is simply thrilling. That there is no margin for error for design errors—because they get amplified by the wide impact—raises the stakes and highlights the sheer relevance.
Peter delivers structure, the general design solution that makes the product feasible, and collaborates with design teams to get it shipped. To discuss in depth how this can can be applied to your project » get in touch.
design for global use
Products and services targeted far away from the bubble of silicon valley; to be used anywhere but the first world; internationalised design, localisable for the the whole planet. Since 1993 Peter has been focussed on global use. Designing for 75+ languages, many of them non‐Latin, with variable, localised layouts, is the norm.
Designing specifically for communities in emerging and developing countries has been a next-level experience for Peter. These projects simply ooze urgency and relevance; communities absolutely need them to succeed. Finding himself in a key position, Peter designs to nail community needs, to delivering value to users, and to get it shipped.
If the scope of your project is global, then » get in touch to discuss a collaboration.
reaching out
teacher
Peter has taught interaction design for three years at the BTK design school in Berlin: how to design valuable products—digital or otherwise—and how to make them really tick for users. Apart from that he instilled a big-picture awareness that is an eye‐opener for students of any design discipline.
Peter started out in 2007—annually teaching a one‐week interaction design course at the FH Vorarlberg in Austria—and discovered how exhilarating this is for all involved. A masterclass in San Francisco was the scene for another vivid exchange with students, by invitation from the California college of the arts.
Like the idea of Peter teaching your design students? » get in touch to discuss it.
mentor
For more than a decade, Peter has been mentoring fellow interaction architects. Within his own firm and on projects, he has been designing with junior colleagues, sharing his experience and guiding them on the rights and duties of designers.
author
Peter writes the m+mi works blog, which has tens of thousands of unique readers per year. There he writes about fundamental issues of his profession, e.g. the role of interaction architecture in development processes; its relationship to other design disciplines; the 'laws of nature' that govern it.
On the practical side, Peter simply shows what it's like, to design; to teach; to analyse; to lecture; to consult; to cooperate. This serves both as documentation and as to further the understanding and embracing of interaction architecture.
lecturer
Peter speaks at (non‐)conferences and seminars, and gets asked for public panels and discussions. Regardless whether the topic is his works, principles of interaction design or the state of UI in a certain industry, he pushes the boundaries, making his audience see user interaction and his profession in new ways.
What is Peter up to? See his /now page.